Calculators
Blackberry App available now, IPhone & Android Apps coming soon - stay tuned!
Calculate your mortgage payment and see what your balance will be at 1, 2, 3, 4, 5, 7 & 10 years.
Calculate the maximum mortgage amount you qualify for based on your income and expenses.
Calculate your mortgage payment for several payment frequencies (weekly, bi-weekly, semi-monthly and monthly).
Compare the financial advantage of renting and buying based on your current monthly rent, funds towards your down payment and your desired monthly payment if you purchased a home.
Shorten your amortization period and save interest dollars by making a prepayment (lump sum) on your mortgage!




Sign up
for our
E-newsletter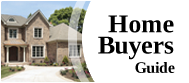 | Term | Bank Rate | Our Rate |
| --- | --- | --- |
| 6 Month | 4.55% | 3.75% |
| 1 Year Closed | 3.75% | 2.59% |
| 2 Year Closed | 3.89% | 2.49% |
| 3 Year Closed | 3.99% | 2.59% |
| 4 Year Closed | 4.39% | 2.79% |
| 5 Year Closed | 4.99% | 2.84% |
| 7 Year Closed | 5.99% | 3.40% |
| 10 Year Closed | 6.29% | 3.64% |
| VRM Closed | 3.10% | 2.60% |
| Line of Credit | 4.00% | 3.50% |