Canadian Home Sales Dip in December- CREA
Date Posted: January 15, 2019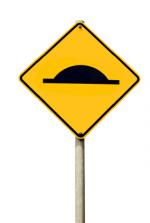 Home sales fell 2.5% across Canada from November to December. "This decline, in part, is due to elevated activity posted in December 2017 as home buyers rushed to purchase in advance of the new federal mortgage stress test that came into effect on January 1, 2018.", according the Canadian Real Estate Association.
"What a difference a year makes," said CREA President Barb Sukkau. "Sales trends were pushed higher in December 2017 by home buyers rushing to purchase before the new federal mortgage stress-test took effect at the beginning of 2018. Since then, the stress-test has weighed on sales to varying degrees in all Canadian housing markets and it will continue to do so this year."
Home prices saw an increase year-over-year in the Ottawa market of 6.9%, bolstered by an 8.3% increase in the townhouse/ row unit markets). The greater Montreal area saw a 6% increase, with a 9.1% increase in the townhouse/ row unit market).
"The actual (not seasonally adjusted) national average price for homes sold in December 2018 was just over $472,000, down 4.9% from the same month in 2017. The y-o-y decline reflects how the jump in sales in December 2017 in advance of the stress test was more pronounced in more expensive markets.
The national average price is heavily skewed by sales in Greater Vancouver and the GTA, two of Canada's most active and expensive markets. Excluding these two markets from calculations cuts almost $100,000 from the national average price, trimming it to just under $375,000."
To read the full National Statistics report from the Canadian Real Estate Association, click here.
For more information about mortgages and financing, contact your local Mortgage Broker.