CTV News - Mortgage Minute
Date Posted: June 13, 2012
Click here to watch the full video from CTV Ottawa Morning Live.
This week, Ottawa Mortgage Broker Frank Napolitano joins Lianne Laing to discuss the ever-evolving mortgage market.
One of the most positive recent developments from the proposed mortgage regulation changes has been the decision to scrap the requirement to re-qualify when renewing a mortgage. The Office of the Superintendent of Financial Institutions has made the decision that the mortgage renewal process will remain the same, which should put many homeowners at ease come renewal time.
Another change being discussed is the possibility of reducing the maximum loan-to-value ratio of Home Equity Lines of Credit from 80% to 65%. Regulators believe the interest-only payments on this product make them riskier than traditional mortgages. This change is still in the discussion phase and has not yet been implemented.




Sign up
for our
E-newsletter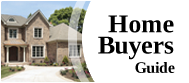 | Term | Bank Rate | Our Rate |
| --- | --- | --- |
| 6 Month | 4.55% | 3.75% |
| 1 Year Closed | 3.75% | 2.59% |
| 2 Year Closed | 3.89% | 2.49% |
| 3 Year Closed | 3.99% | 2.59% |
| 4 Year Closed | 4.39% | 2.79% |
| 5 Year Closed | 4.99% | 2.84% |
| 7 Year Closed | 5.99% | 3.40% |
| 10 Year Closed | 6.29% | 3.64% |
| VRM Closed | 3.10% | 2.60% |
| Line of Credit | 4.00% | 3.50% |