Home Ownership Rates in Canada Still Among Highest Globally- CMT
Date Posted: March 5, 2019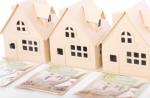 Canadian home ownership rates have continued to be among the highest in the world, despite affordability and stress test concerns.
The most recent available data of 2016 cites a Canadian home ownership rate of 67.8% according to RBC Economic Research reports. For those 35 and under, more than 40% of own their own homes.
"We take issue with the notion that Canada has a home ownership problem," reads the RBC report. "…the proportion of all Canadian households who own a home is one of the highest among advanced economies."
The report does caution the government when considering affordability issues. Re-evaluating the stress test, extending amortization on default insured mortgages or increasing RRSP withdrawals for first-time home buyers are short sighted relief measures which does not address the issue of high levels of household debt outside of mortgages.
"[Those measures alone] do nothing to address what we believe is the root of Canada's housing woes: gaps in the mix of housing options in some of Canada's larger markets," reads the report. "In our view, the longer-lasting remedy to Canada's affordability crisis lies first and foremost on the supply side of the equation."
In the Ottawa market, 66.6% of residents are household owners and supply has remained an issue for those looking to purchase.
More from the Canadian Mortgage Trends article here.
Contact your Mortgage Broker today to discuss your home ownership plans.