Open House- The Real Estate and Mortgage Show: February 9, 2019
Date Posted: February 11, 2019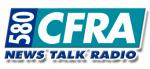 Barb Kramer from Mortgage Brokers Ottawa and Dora Bejaoui of Paul Rushforth Real Estate join Steve Gregory on this week's edition of Open House: The Real Estate and Mortgage show.
Recording breaking home sales welcomed in the new year with sales up over 15% from last year. Inventory levels are down 23% which means the days on market are decreasing. If you are thinking of selling your home, this is a very strong market to list in. Looking to sell and buy? Given the market you may have more room to set your closing date when selling which gives you more time to buy.
It's RRSP season which could help a first-time buyer with costs associated with buying a home. Not only is it a tax deduction, there are no taxes required to be paid if it's a qualified purchase and withdrawal. This amount then needs to be repaid starting 2 years after the purchase and require 1/15th of the amount to be repaid each year for 15 years. Any amount not repaid in a tax year is counted as income for that year.
Thinking of going with a variable rate? Try and set your payments for the fixed rate amount. It will help pay down your mortgage fasted by applying the additional payments to your principal and if variable rates increase you won't have the same payment shock.
If you are a buyer in the Ottawa-area market, it is best to work with professionals, especially in a multiple offer scenario. A Mortgage Broker will help you to understand the financing and lender/insurer requirements and a Real Estate Agent will help navigate the process, the offers, and help you with home values.
Found a home but need some updates? Ask your Mortgage Broker about the Plus Improvements Program to help build some of the renovations into your mortgage.
Listen to the full podcast here.