Testimonials
---
"Tom was recommended to us by our realtor. He provided a very prompt reply to help us dealing with our mortgage application. I was part of a relocation process and needed lot of paper word from the bank and the mortgage broker and he provided to us all the documentation necessary is very fast delay, often on last minute request. He also, deliver in person to Vancouver all the paper work for ease of processing as we were very busy with the kids and the move, this was a tremendous help and was very appreciated. We had a very good service and Tom is also helping us socially settling in our new community. I would recommend Tom to anyone that would required a mortgage broker in a hearth beat. Merci Tom"
- Andre and Gen
---
""As first time home buyers, Tom was able to quickly put our minds at
ease as we progressed through our first mortgage experience. His
knowledge and professionalism led us to a fantastically low mortgage
rate for our first home. As we were closing on our home, we dealt with
a very frustrating situation with our real estate lawyer. Tom went
above and beyond his own responsibilities to ensure that despite the
circumstances, the whole experience would end on a positive note. We
couldn&#39t be more pleased with our overall experience with Tom and
would highly recommend him to anyone in need of mortgage services." -"
- Brad and Mary
---
"We really appreciate the year you spent helping us reach our dream of becoming homeowners. Our experience working with you was great, and we will be sure to refer you in the future. Thanks again."
- Cesar and Sara
---
"We can&#39t recommend Tom Burrow enough, truly a wonderful experience!!!
My wife and I had the good fortune to connect with Tom through an existing business associate. We were in the early stages of looking to purchase our first house and had already started dealing with another mortgage agent in Ottawa. We didn&#39t feel that we were getting enough information or even the right information until I handed everything over to Tom and started working with him exclusively.
Tom&#39s easygoing manner combined with his invaluable experience and knowledge inspired confidence throughout the entire process. Not only did we get a great rate on our mortgage but Tom went above and beyond providing us valuable insight into the overall process. With Tom looking out for our best interests everything went better than planned"
- Jonathan and Mary-Beth
---
"Thanks for all the help, made it very easy for me and will recommend you to all friends and family."
- Tahsin
---
"Thanks for getting us a great interest rate"
- Tom and Madeleine
---
"My mortgage experience with Tom Burrow was excellent!! His knowledge and experience in the mortgage field made me feel confident during the whole process. His attention to detail and exceptional customer service are what made things go smoothly. I will definitely recommend Tom Burrow"
- Trish




Sign up
for our
E-newsletter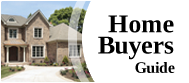 | Term | Bank Rate | Our Rate |
| --- | --- | --- |
| 6 Month | 4.55% | 3.75% |
| 1 Year Closed | 3.75% | 2.59% |
| 2 Year Closed | 3.89% | 2.49% |
| 3 Year Closed | 3.99% | 2.59% |
| 4 Year Closed | 4.39% | 2.79% |
| 5 Year Closed | 4.99% | 2.84% |
| 7 Year Closed | 5.99% | 3.40% |
| 10 Year Closed | 6.29% | 3.64% |
| VRM Closed | 3.10% | 2.60% |
| Line of Credit | 4.00% | 3.50% |